Wondering If She Should Go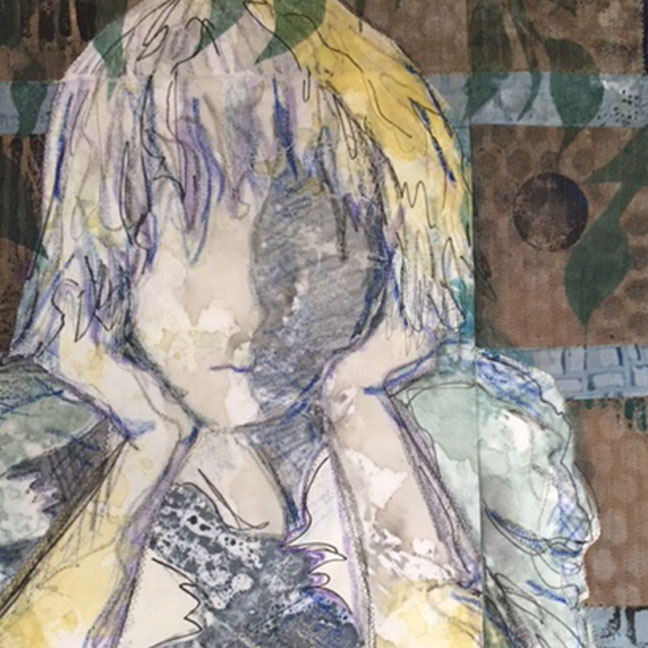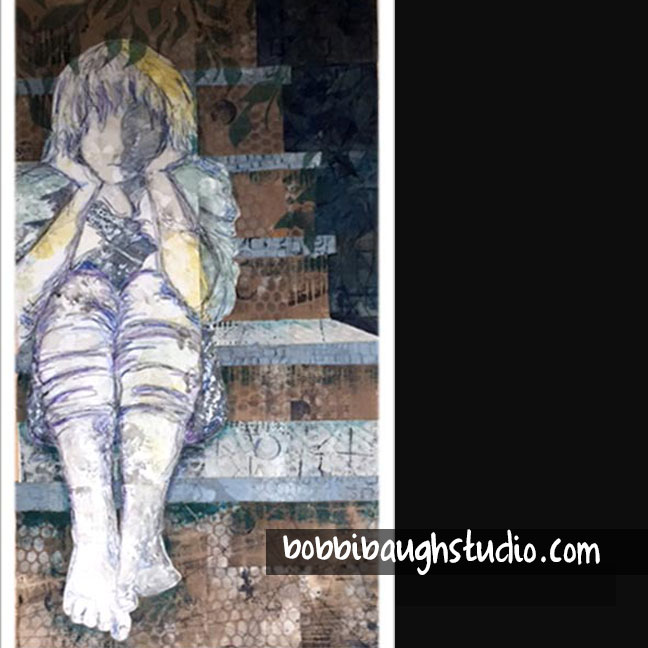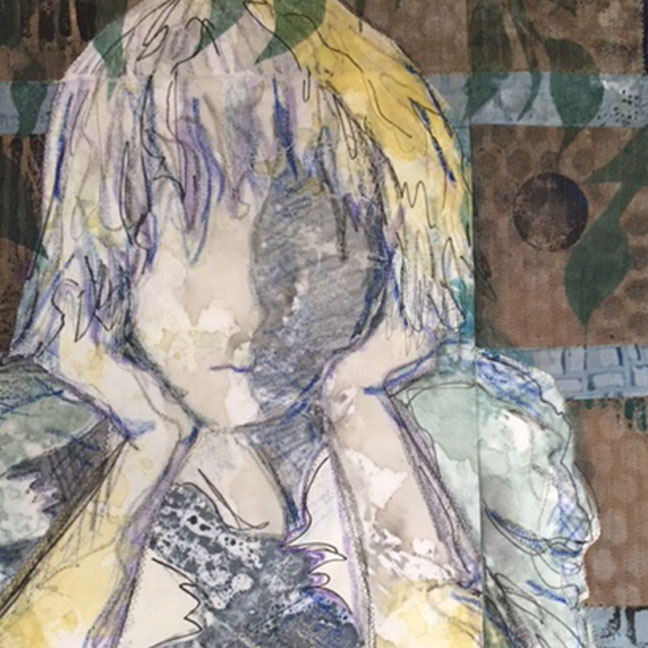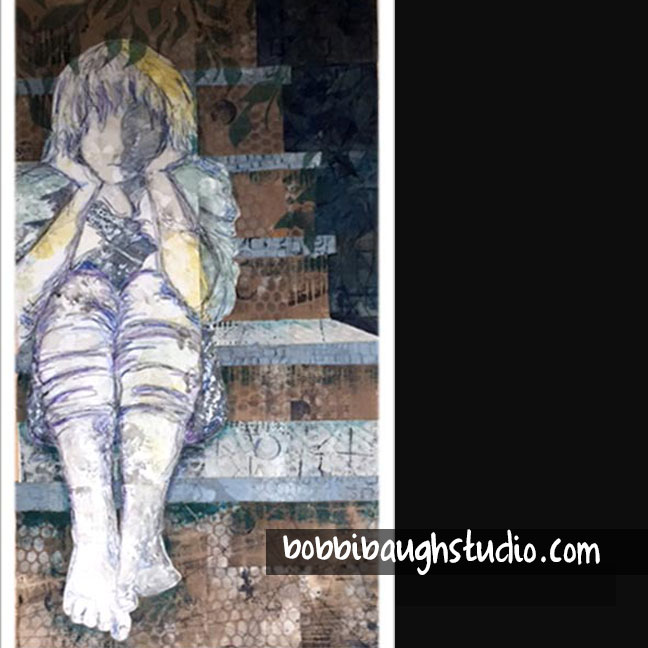 Wondering If She Should Go
Wondering If She Should Go
48"H x 24"W
Capturing the moment of decision. A young girl sits on steps, head in hands, amidst shadows of leaves. Will she stay? Will she go? The backgrounds and skin tones are created as monotype prints, on a combination of cotton muslin and sheer polyester. The figure of the girl is drawn with oil pastels on fabric. Machine stitched textures.
The work is created with archival acrylic paints and mediums on fabric. The surface is sealed with a coating of acrylic medium.
Finishing: bound and backed with hand-painted fabric. The back has a hanging pocket and a rod, for traditional hanging tapestry presentation.
PRICE INCLUDES FREE SHIPPING AND SALES TAX. (Shipments via regular ground service, continental US)