Three for Coffee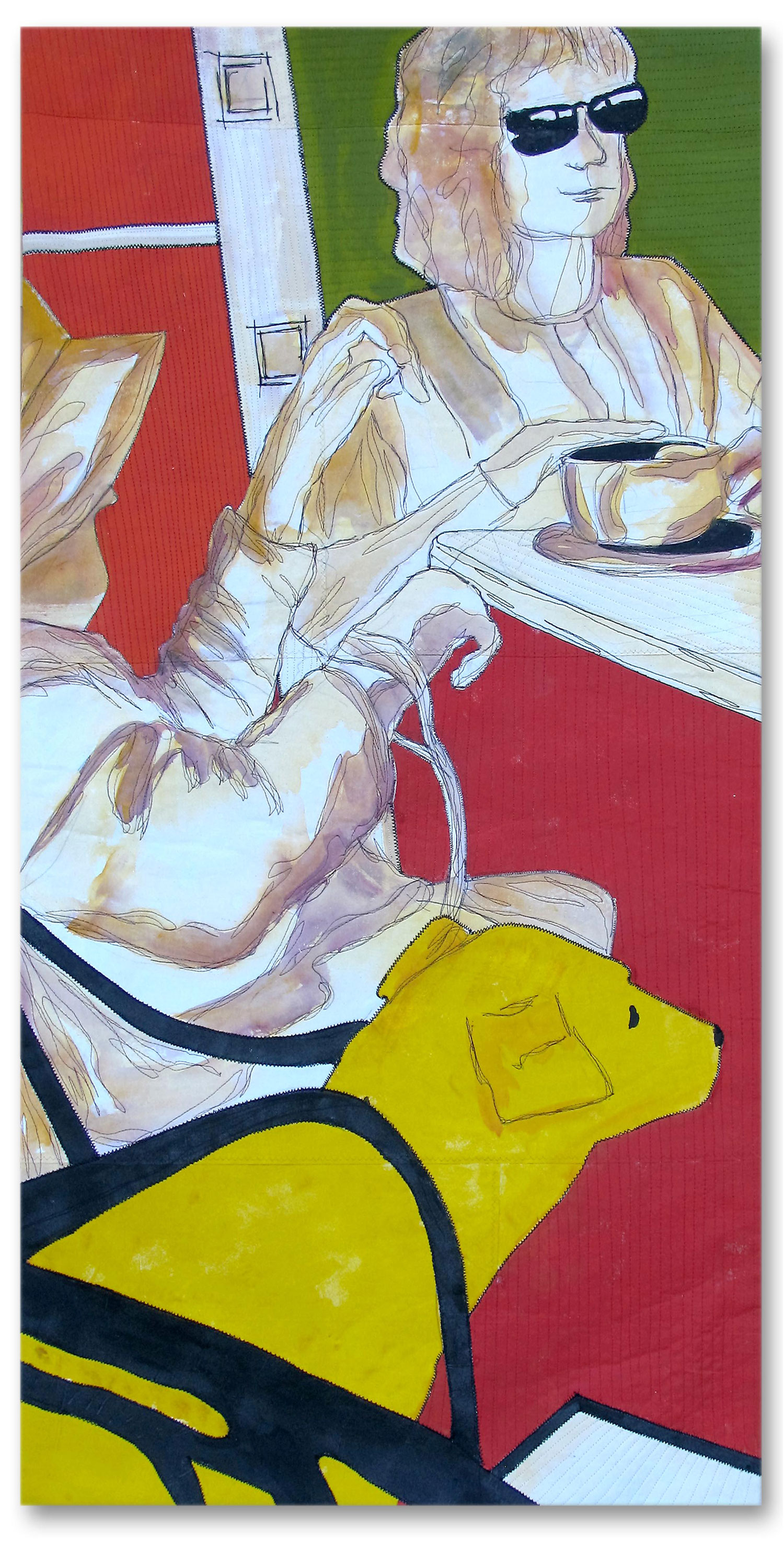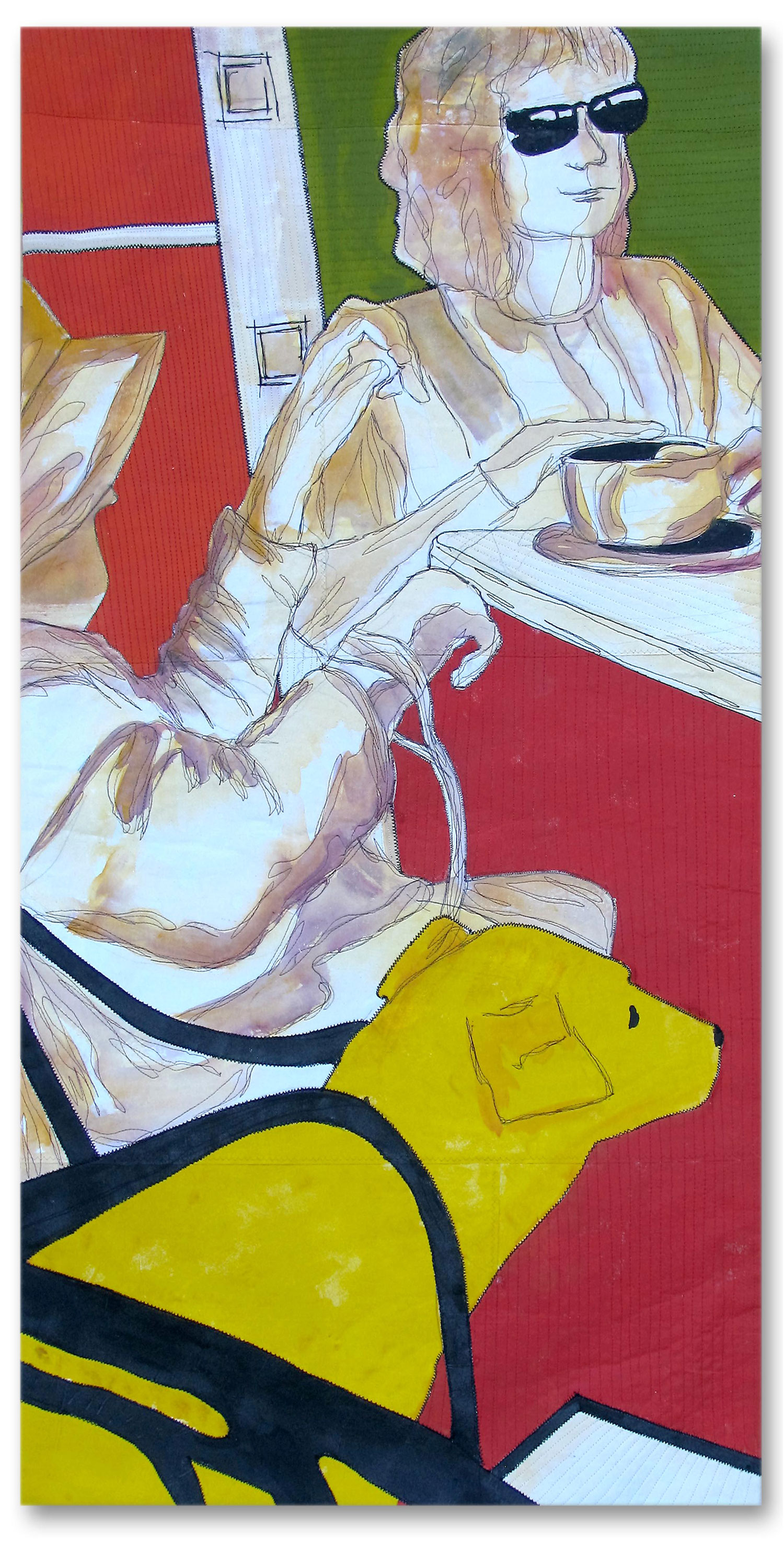 Three for Coffee
48"H x 24"W
The pleasures of city life can be simple. A favorite place for coffee, an outing with friends. This piece was inspired by a sunny afternoon in downtown DeLand, Florida.
I created this work for "City Life," an exhibition of fabric and mixed media works for DeLand's City Hall, April - June 2017. It is a whole cloth fabric composition created with acrylic paints and machine stitching on muslin. I used a loose, sketch-like stitch for rendering the figures.
This work is finished as an art quilt: fabric bound edge and fabric-backed. The back has a pocket and slat for hanging display.
PRICE INCLUDES SALES TAX AND FREE SHIPPING. (Via regular ground shipment, in continental US)