Neither Here nor There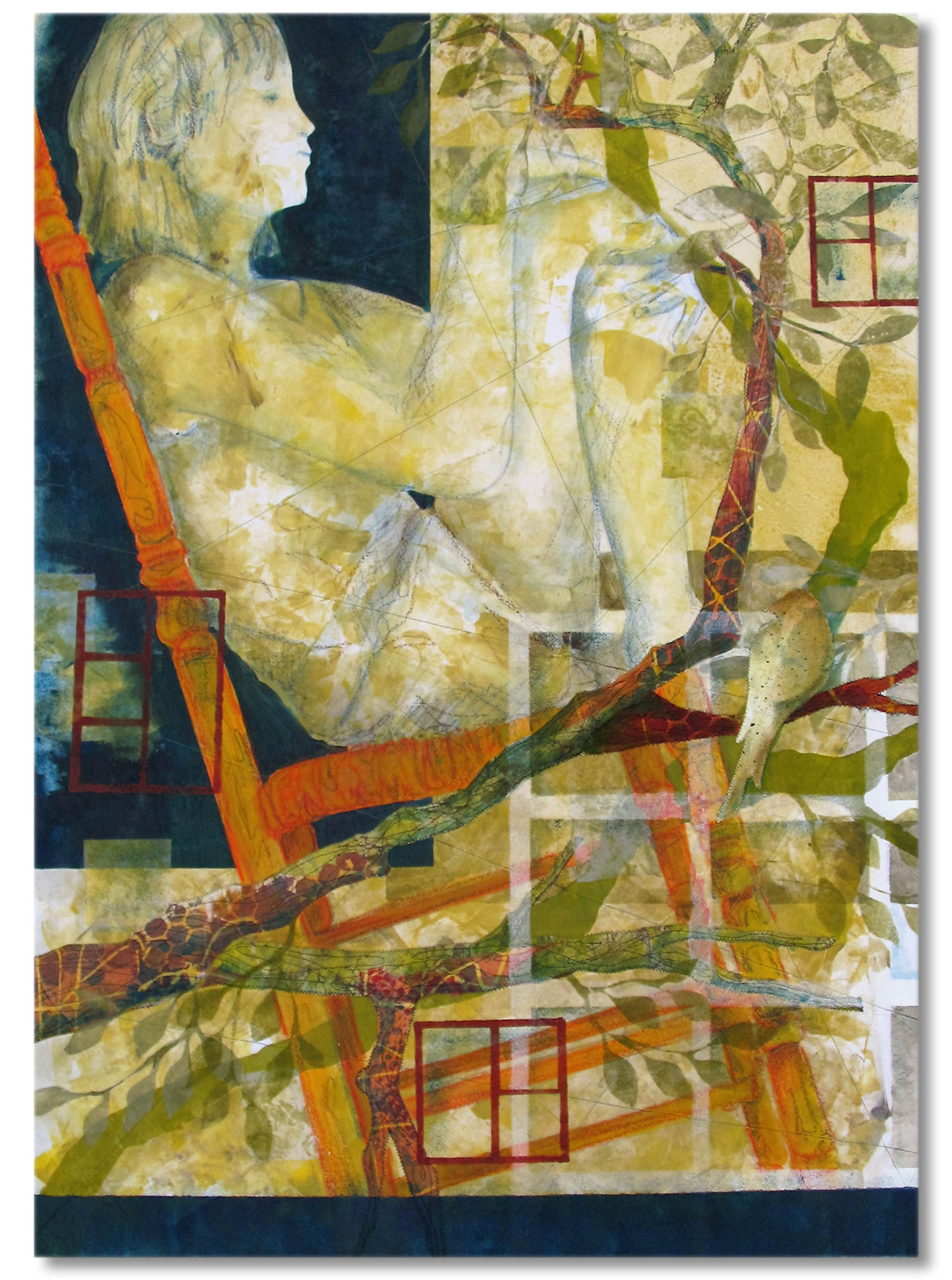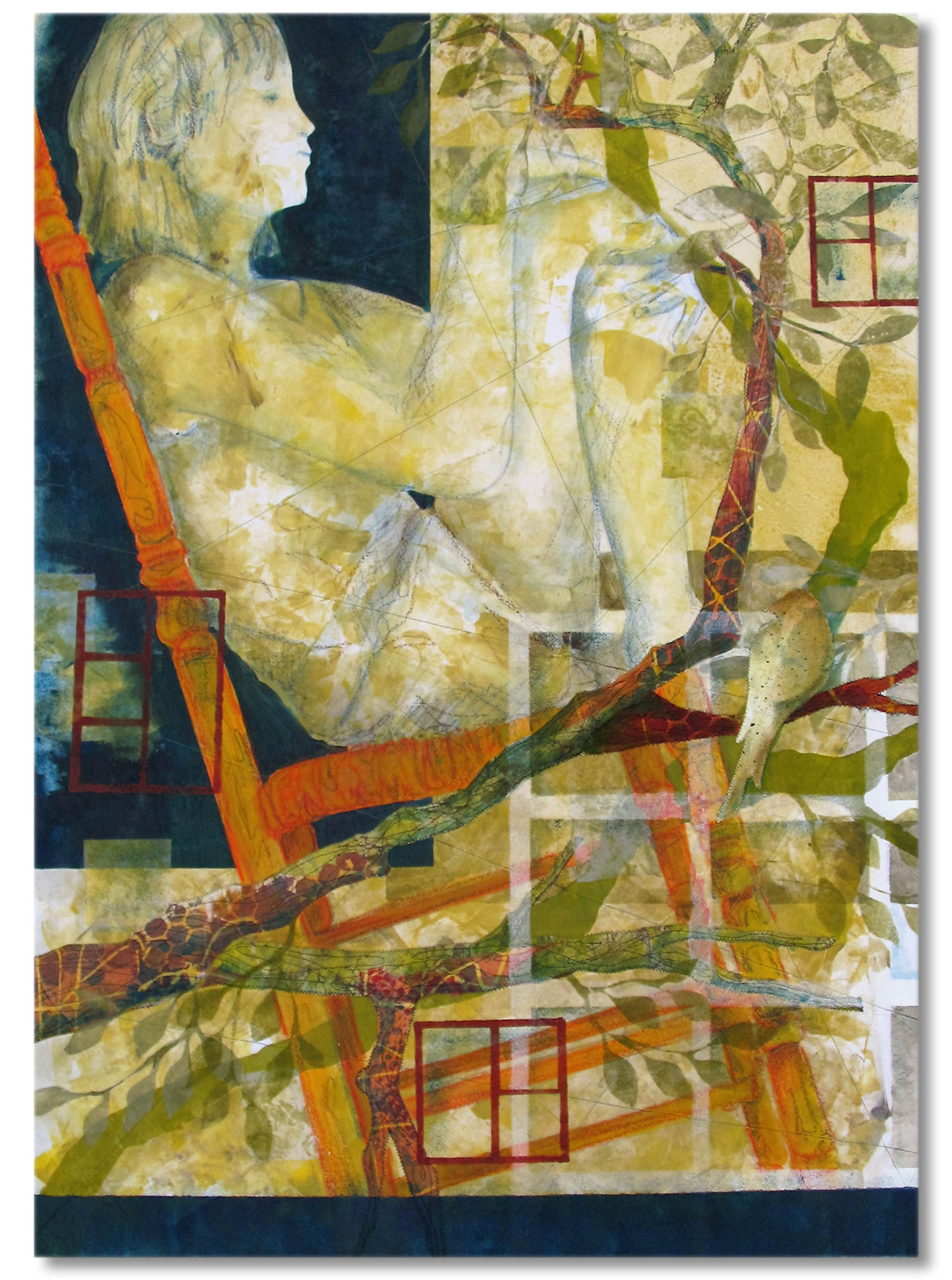 Neither Here nor There
44"H x 32"W
On every journey, there are in-between-stages…
Part of the series of a young girls' passages. I am drawn to the feeling of being unsettled. Something is changing. Circumstances are new. There are myriad possible answers to the question, "What happens next?" Have you felt this way? I have. As a child I did not like for things to be unsettled. The experience is the source of "Neither Here nor There."
I like this girl. I find myself wondering about her—where she has been, what she is feeling. I want the loose drawing style to let her speak to many possible stages. She is not one particular girl. She is the heart of all girls' journeys.
The bird as a symbol has appeared in other works in this series. Like a young girl, birds are fragile. Their footing can seem tenuous. And, as in folk tales and stories, the bird can be a messenger and guide. I placed this bird in the branches with the girl and then partially hid her through subtle coloring.
Monotype printed and painted fabric, oil pastels, fabric applique, machine stitching, collage construction.
The work is created with archival acrylic paints and mediums on fabric. The surface is sealed with a coating of acrylic medium.
Finishing: bound and backed with hand-painted fabric. The back has a hanging pocket and a rod, for traditional hanging tapestry presentation.
PRICE INCLUDES FREE SHIPPING AND SALES TAX. (Shipments via regular ground service, continental US)