Something Else Will Grow There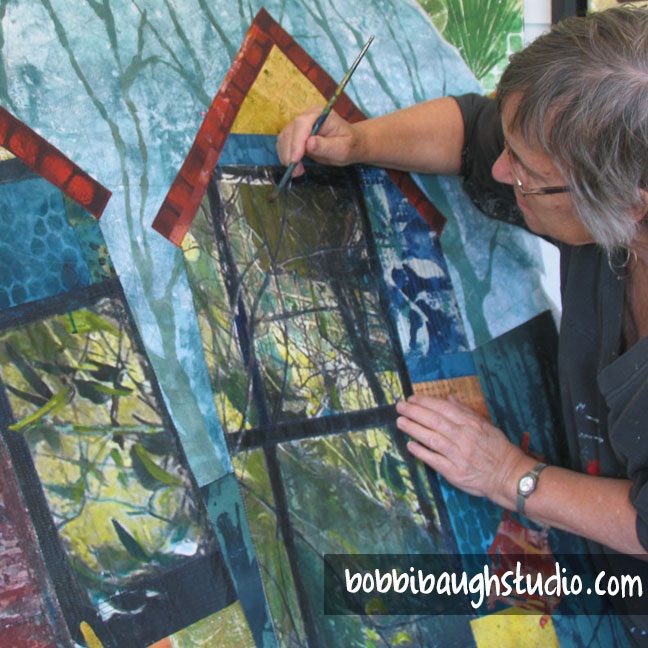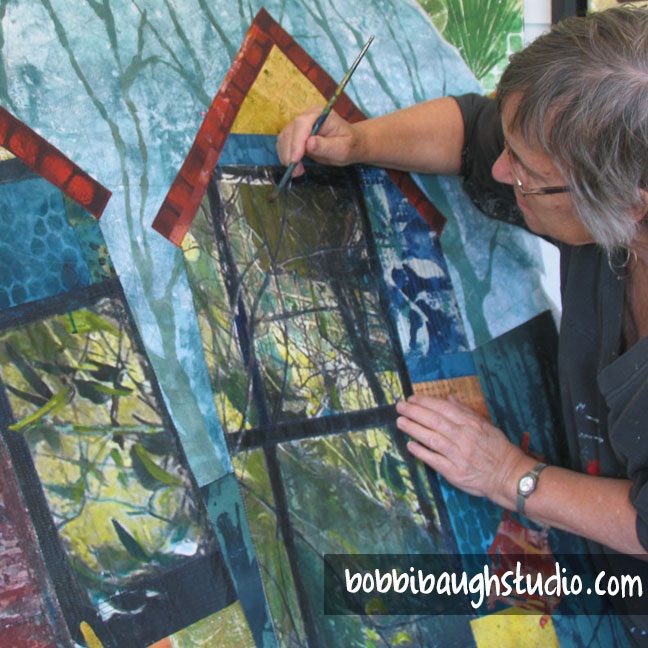 Something Else Will Grow There
Something Else Will Grow There
33"H x 4"W
What happens when the people move away?
Something else will grow there
This art quilt was inspired by an abandoned house I discovered in South Carolina. I walked among the pine needles and tried to imagine what the house had been like at one time. Who lived there? What memories did it hold? Looking through the windows, I saw vines and limbs and weeds growing inside. The image spoke deeply to me of loss and abandonment, and unanswered questions. I worked to translate those emotions into a simple, child-like landscape of memory.
The work is created with archival acrylic paints and mediums on fabric. Image-making includes monotype printing, resists, stamping digital photo transfer on fabric and direct painting. The surface is sealed with a coating of acrylic medium.
Finishing: bound and backed with hand-painted fabric. The back has a hanging pocket and a rod, for traditional hanging tapestry presentation.
PRICE INCLUDES FREE SHIPPING AND SALES TAX. (Shipments via regular ground service, continental US)