So It Will Not Break in Two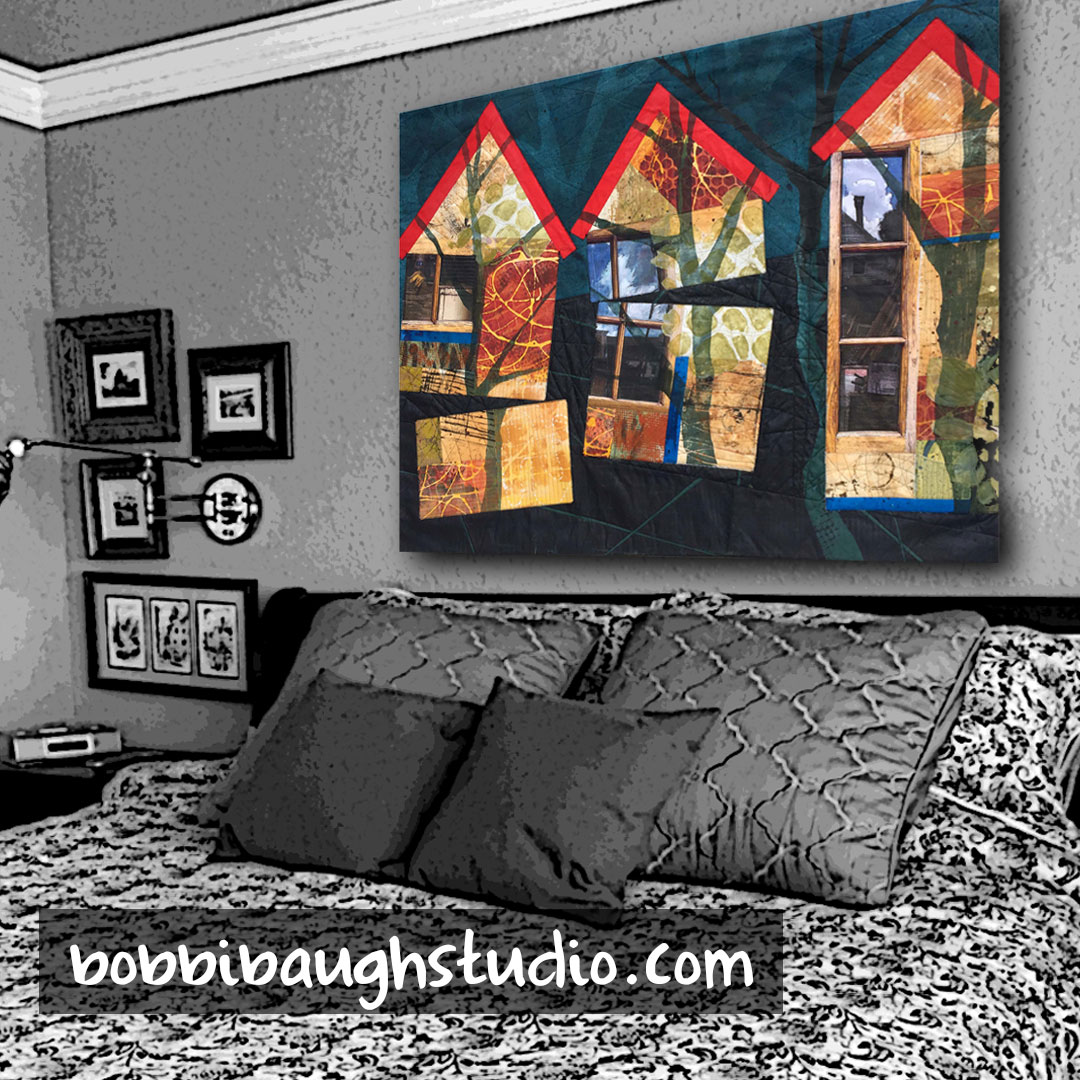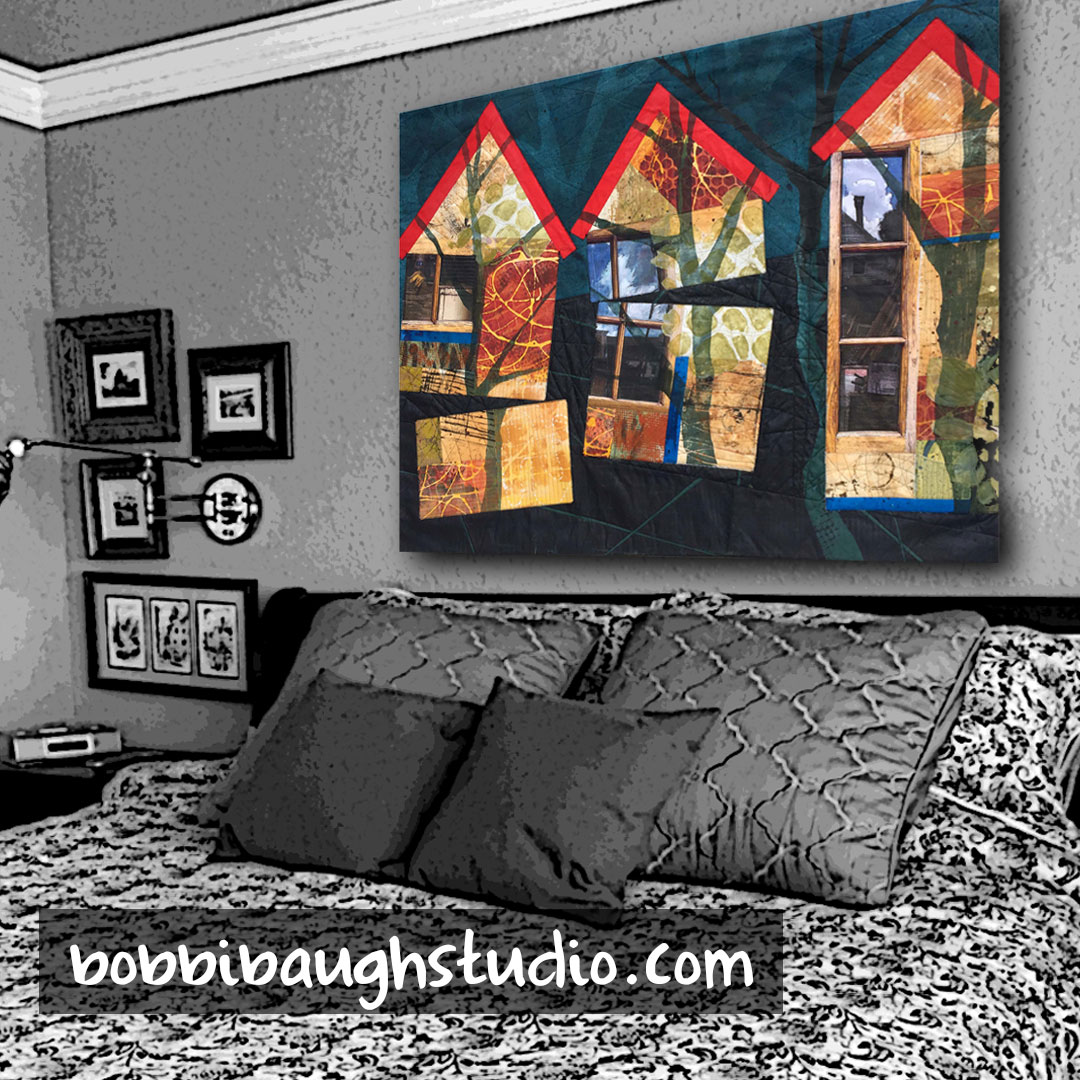 So It Will Not Break in Two
So it Will Not Break in Two
33.5"H x 42.5"W
How Do You Build a House?
Build it Strong. So it Will Not Break in Two
Most drawings created by children include structures that are simple, face-on and flat, and simplified. There is often a tree. Into this child-like composition I have introduced photographic realism in the windows. These are reflection-filled windows I photographed in downtown DeLand and had printed onto cotton fabric.
Tree shapes are part of this story too. I stenciled simple tree forms into the background, and one in the foreground outside the houses, and one inside each house.
The work is created with archival acrylic paints and mediums on fabric. Image-making includes monotype printing, resists, relief printing and direct painting. The surface is sealed with a coating of acrylic medium.
Finishing: bound and backed with hand-painted fabric. The back has a hanging pocket and a rod, for traditional hanging tapestry presentation.
PRICE INCLUDES FREE SHIPPING AND SALES TAX. (Shipments via regular ground service, continental US)